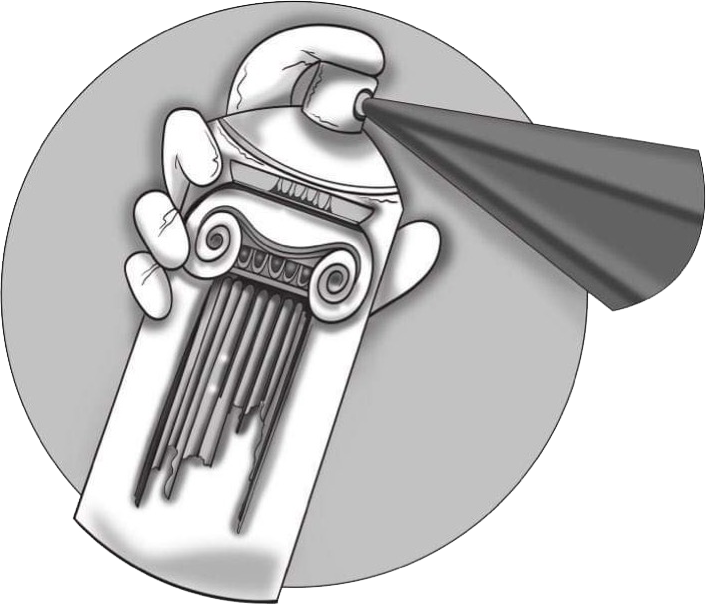 The AGC Project is alive and changing, just like the city, interactive and participatory, like its blog.
It bases its research also on friend Volunteers.
The city is its residents as well as its visitors, who co-shape transitory
        or more durable identities.
In the current research phase, we are focusing on the historical centres of Athens and Piraeus, Peloponnesus, and islands of the Dodecannese, since the project's focal point is the multidimensional relationship of landmarks, monuments, listed buildings, antiquities, works of public art and public space, in general, with the manifestations of graffiti, with emphasis on tagging and street art.
If you spot various forms of graffiti on or near any of these places (with an emphasis on tagging, but also stencils, stickers and political or sports slogans, as well as street art),  post them on our website, with a short polite comment if you wish.
Your photos will ONLY be used for scientific research purposes by the project managers, with your copyrights intact and after permission to use them. Once they are shared on the web page, the Project Team bears no responsibility for any uses of them by third parties. It also reserves the right NOT to post anonymous photos or inappropriate comments.
You can, of course, send us photos from other places, such as those listed above, from the historical centres and other Greek and foreign cities, for future use.
Our friend Volunteers will be given priority in actions, events, scientific conferences, exhibitions, etc., that will be organized by or with the participation of the specific project